Game Developers Conference
When:

March 21-23
Where:

San Francisco at booth #2022 (South Hall)
GDC is the world's largest professional game industry event. Join Anodot at booth #2022 (South Hall) along with game designers, programmers, artists, producers, and business professionals for 5 days of unparalleled education, inspiration and networking for the global game development community. For gaming apps, Anodot can detect any drop in performance, and seamlessly correlate this data with other relevant metrics to zero in on any business incident in a way that teams can recognize and act upon. Details >>
Join Anodot at booth 2022 in the South Hall of the Game Developer's Conference 2018, March 21-23 at the Moscone Center in San Francisco, CA. We'll be sharing our experience and insights into how  AI-powered analytics applied to your volumes of data can surface critical issues, minimizing  revenue loss or  discovering valuable opportunities.
How King Minimizes Revenue Loss by Quickly Detecting Incidents with AI-Powered Analytics (Presented by King)
Dealing with an immense volume of data (billions of events per day), and because the data is noisy, gaming companies need to be able to get a clear picture out of this. With the collection of terabytes of data a day, having an AI-powered analytics solution can significantly decrease the time needed to detect costly issues. To ensure that the customer experience remains engaging, AI analytics can detect drops in app performance in real time, seamlessly correlating this data with other relevant metrics to present the full story for any business incident, minimizing costly losses.
Join King's Product Owner for Business Intelligence,Lukasz Korbolewski  present how King is leveraging the powerful anomaly detection capabilities of Anodot's AI Analytitcs to proactively address business incidents in real time, minimizing revenue loss and identifying opportunities. Details >>
When: Thursday, March 22 11:30am – 12:30pm  Details >>
Where: Room 2000, West Hall
Presented by Lukasz Korbolewski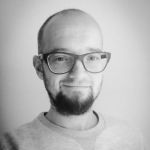 Lukasz Korbolewski is the Product Owner for Business Intelligence with King. He is a BI expert who loves elegant data models and modern analytics solutions. King is the leading interactive entertainment company for the mobile world. Around the world, people play many of King's games, including popular titles like Candy Crush, Farm Heroes, and Pet Rescue.