Whitehall Media's Big Data Analytics BDA Conference
When:

November 9
Where:

London
How AppNexus Leverages AI Analytics to Detect Business Incidents Early, Protect Revenue and Keep Clients Satisfied
Join AppNexus' VP of Engineering, Travis Johnson, present how AppNexus is using Anodot's AI Analytitcs for insights about unknown unknowns, to confidently and proactively address incidents quickly, keeping their customers happy and preventing unnecessary revenue loss at Whitehall Media's Big Data Analytics BDA Conference in London, Thursday, November 9, 2017.
The UK'S premier cross-industry event showcasing the latest Big Data Analytics insights and innovations for large enterprise organisations. Details >>
Presented By Travis Johnson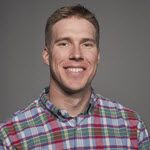 Travis Johnson leads the team at AppNexus responsible for Application Monitoring. Prior to joining this leading Adtech company, he was an engineer at Right Media and Yahoo.