Telco Analytics
CUSTOMERS HAVE NO TIME FOR HANGUPS. FIND GLITCHES IN REAL TIME.
Automatically identify changes in service quality to reduce churn and increase ARPU.
Jason Wong, Director, Network Analytics, Optus
"We find Anodot's technology invaluable in identifying issues and opportunities buried deep in the data across streams of different business and IT sources to optimize our customer experience and our business."
IS THE NETWORK STABLE?
Anodot monitors all data streams autonomously and in real time. The AI platform learns how each metric normally behaves and uses that information to identify emerging issues. Be the first to detect a sudden drop in network performance by having Anodot track the call setup success rate (CSSR), average data network quality and more, across multiple sites, devices, operators and locations. Use our Root Cause Analysis and its correlation engine to quickly evaluate causation and reduce time to remediation.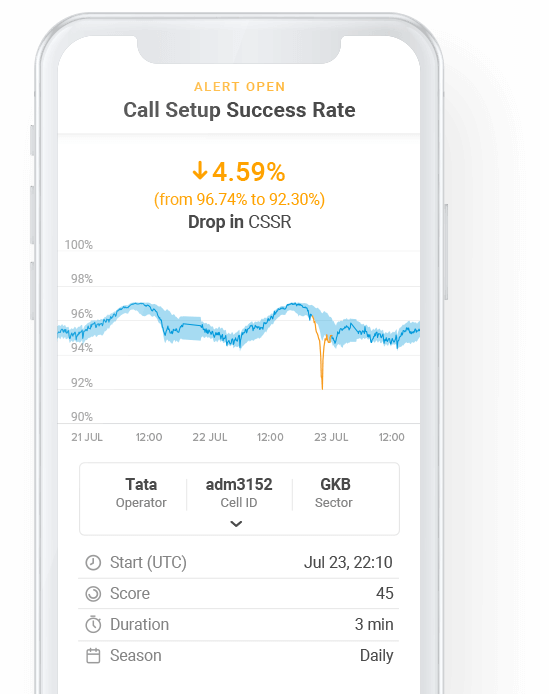 ARE CUSTOMERS HAVING ISSUES WITH ROAMING SERVICES?
Roaming services are a composite challenge for operators, due to the sheer volume of countries and partners, complex interconnectivity, seasonal patterns, marketing plans and the risk of fraud. Each of these dimensions creates millions of monitoring events. Use our advanced machine learning algorithms to automatically learn the traffic pattern of each partner and country and identify failures in service. When issues occur, real-time alerts help you quickly steer coverage to another partner.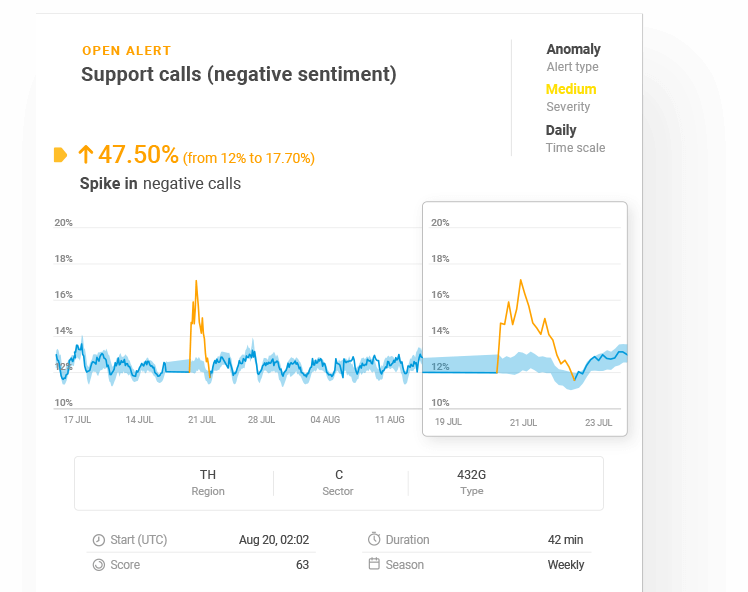 IS THERE A LEAK IN ONE OF MY
REVENUE STREAMS?
Discovering revenue leaks across a complex pipeline of network infrastructure and internal departments proves highly complex. Manual analytics only increase the time to detect. In one centralized platform, Anodot easy integrates all your data sources, breaking down silos, to identify incidents affecting revenue streams. The patented correlation engine clearly maps out related metrics and events for a holistic understanding of the problem and how to fix it.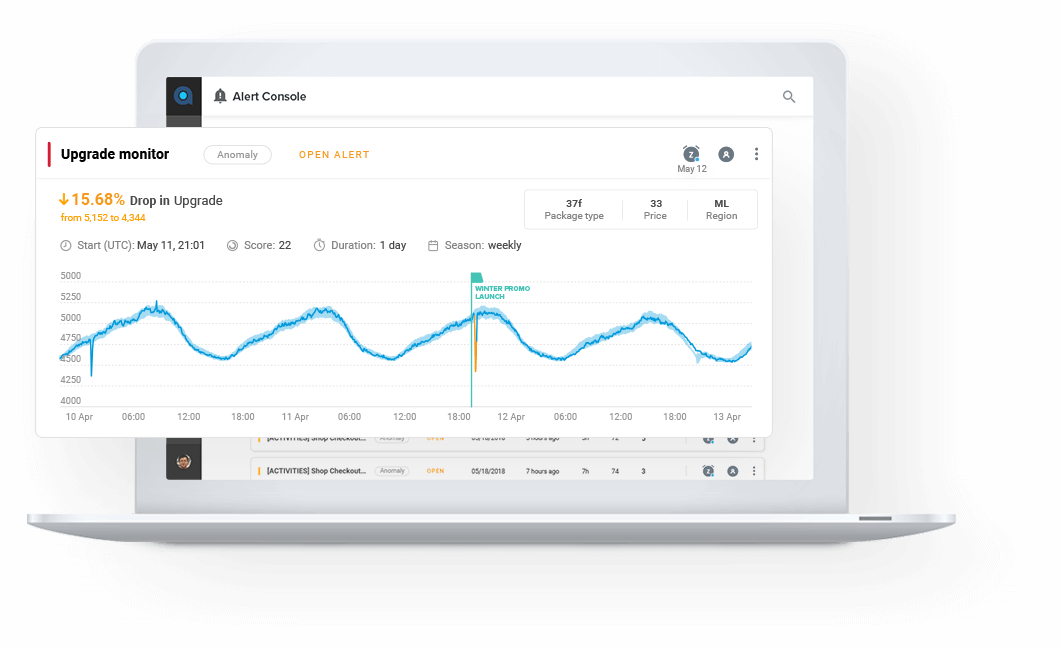 TOP TELCO PLAYERS MASTERING

THEIR BUSINESS WITH ANODOT
ANALYTICS SO YOU CAN
SLEEP AT NIGHT
Anodot is a full-service AI platform that monitors your data at a highly granular level - 24/7. Rest assured that if anything important happens, we will reach out.

One Ring to Rule Them All
The holistic platform collects data across all your systems and touchpoints to eliminate blind spots and provide a cohesive view.

Real-Time to the Core
Anodot monitors your metrics in real time and notifies you before issues become an issue. We supply a complete map towards shortening the root cause investigation.

No Data Scientist Needed
An intuitive interface and completely self-service UX finally puts the power of AI at your fingertips.