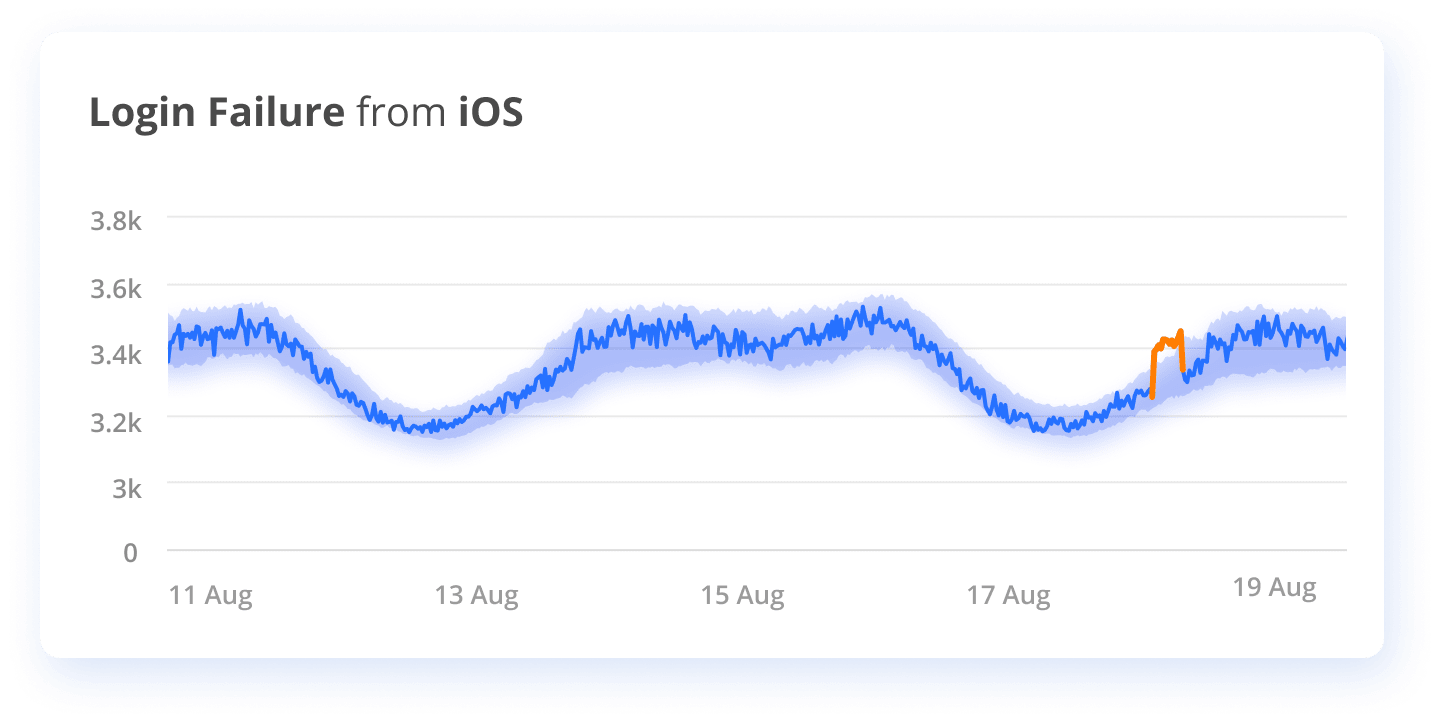 Where can I improve the
customer experience
to build loyalty?
The best way to up-sell and cross-sell customers - especially when your competitors are just a click away - is to ensure a seamless experience. Anodot supports your efforts to build customer loyalty by showing you issues and opportunities. Discover anomalous behavior in your daily active users and their usage patterns, conversion and spending rates, as well as churn, to see where the company could improve and to anticipate areas ripe for growth.

Where are
operations
falling short?
There are many moving parts in a financial services organization, and IT operations are particularly complex. Transform your ITOps to AIOps with machine learning. Find the unknown issues before they impact your business by getting real-time insights into API errors, pending requests, bank API calls and mobile app performance. The correlation engine makes it easier than ever to find the other metrics and events related to each incident and determine causation quickly. By detecting and resolving issues in real time, you can use Anodot to optimize ITOps performance.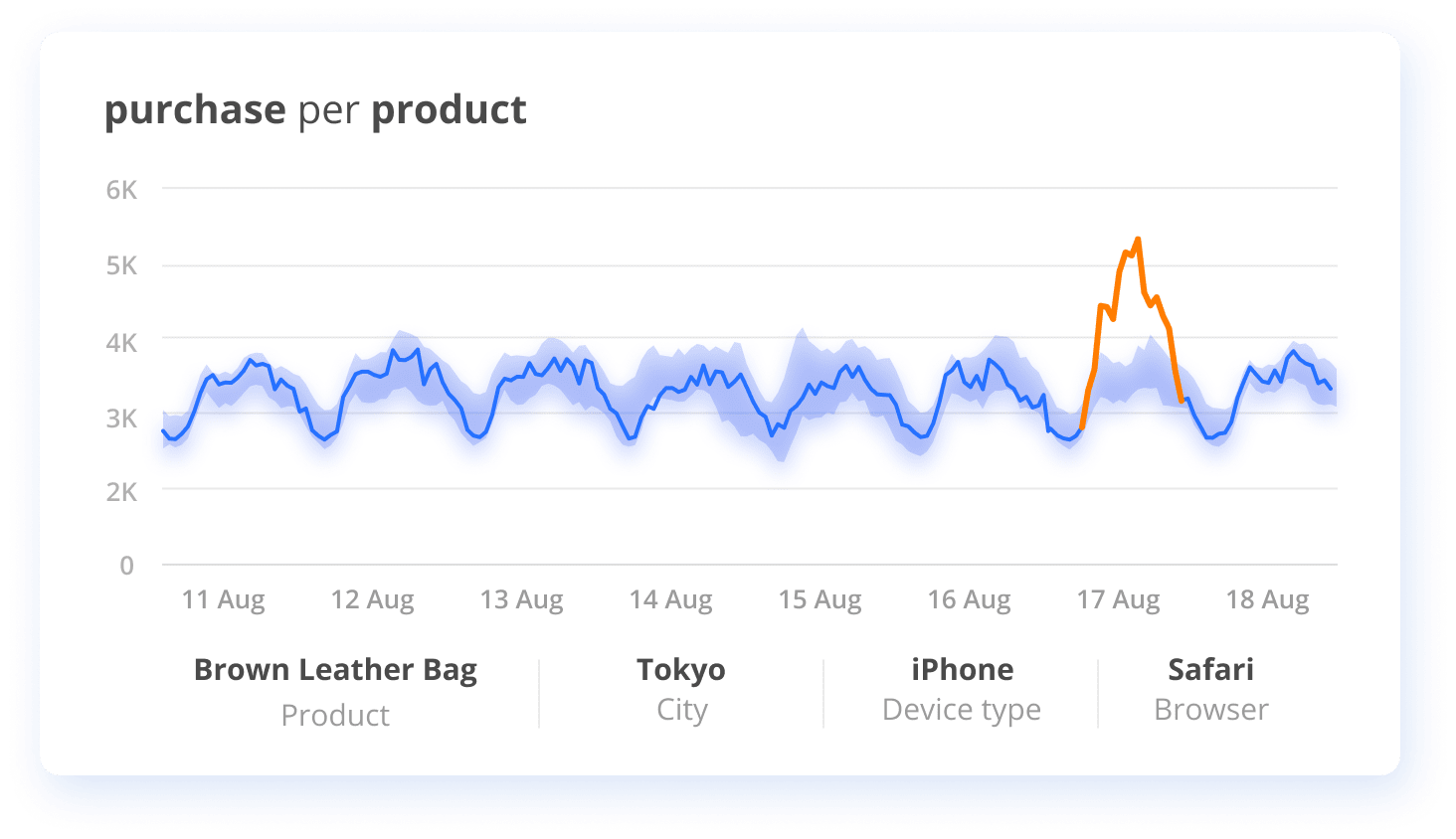 Where are
security loopholes
hiding?
Customers and financial partners need certainty that transactions are being processed securely. Anodot lets you monitor behavior of your operational metrics so you can proactively prevent security and performance issues. All your data sources are integrated into a centralized platform, where AI models learn how your metrics behave at the granular level. With this visibility and its real-time performance, Anodot immediately finds anomalies in metrics such as failed and declined transaction rates, multiple login attempts, device usage and the transaction amount per product – all of which are valuable in detecting potential security issues.
CREDIT KARMA
Goodbye to manual thresholds
"Anodot sets itself apart with automatic anomaly detection, and saves us from having to manually set thresholds."
Pedro Silva
Senior Product Manager