Product Owner of Business Intelligence Lukasz Korbolewski shares how King is using Anodot's AI Analytics to proactively address business incidents in real time, to minimize revenue loss and identify opportunities.
Presented by Lukasz Korbolewski
Lukasz Korbolewski is product owner for business intelligence at King. He is a BI expert who loves elegant data models and modern analytics solutions. King is the leading interactive entertainment company for the mobile world. King's products have captivated gamers worldwide, most notably Candy Crush, Farm Heroes and Pet Rescue.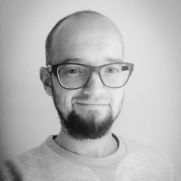 Subscribe to our newsletter and get the latest news on
AI analytics