Quite a few people – in product, app performance, customer experience, R&D – tell us how much they'd like to take a product for a spin. It wasn't that simple – until now.
We've just released Taste of Anodot. It's a simplified version of our Autonomous Detection solution, which continously monitors, detects and correlates anomalies across all times series data in your business.
While Taste of Anodot certainly isn't meant to capture the full range of the Anodot platform, it does give you a sense of how you can dig deeper into your metrics to find hidden anomalies you may not have known were there.
Start by uploading one of your metrics. You'll instantly receive a report with a list of:
anomalies
date of occurrence
duration
scoring
absolute delta
relative delta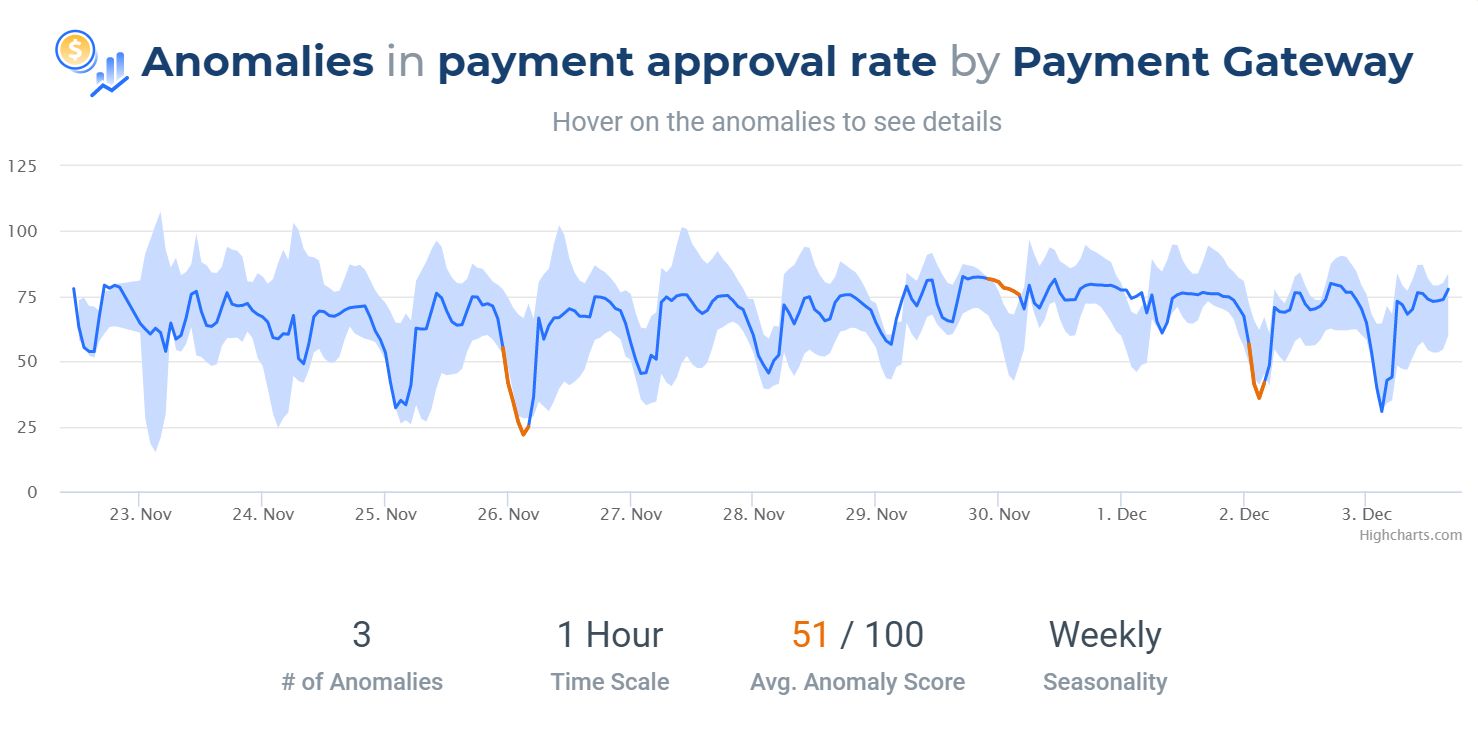 In the first few weeks since its launch, Taste of Anodot has given hundreds more business users access to the kind of AI and machine learning analytics solution that would normally take severally years to build and millions of dollars in resources.
Of course, this is just a taste. If you'd like, you're welcome to try the FULL DEMO of Anodot's award-winning machine learning platform, which includes capabilities such as:
Correlation between different metrics and events
Dozens of integrations to your preferred data sources
Alerts scored according to your priorities and preferences
Dashboards
and much more
What can Autonomous Business Monitoring do for you?