Online Business Analytics
FLAWLESS OPERATIONS.
SEAMLESS CUSTOMER EXPERIENCE.
Anodot keeps tabs on billions of daily events across all your data sources, alerting you to the mission-critical irregularities so that no user or revenue is lost.
Oded Avissar, Director of IaaS Engineering, LivePerson
"Anodot shows us an anomaly in real time, and correlates it to a specific event, like a feature update.
With Anodot, we know about issues immediately."
CAN I IDENTIFY FRICTION POINTS BEFORE MY USER BASE COMPLAINS?
A seamless customer experience across all your business dimensions translates into revenues gained or lost. Anodot integrates all disparate data sources that reflect users' experience – from the top of the funnel, through conversion, support and beyond. By monitoring millions of events in real time and tying any anomaly back to its root cause, Anodot enables you to swiftly and precisely identify issues, eliminate roadblocks, and uncover opportunities for improvement and growth.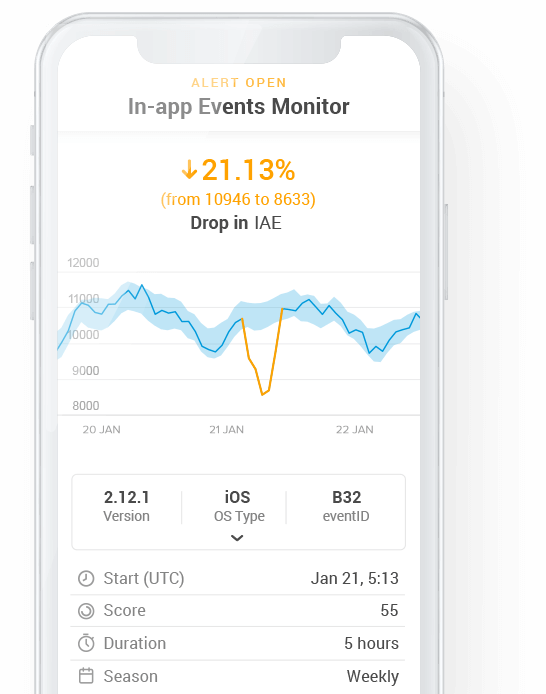 WHY ARE CONVERSION RATES DECLINING?
App traffic, usability and ratings are the beating heart of online businesses. But staying on top of your daily active users and their dynamic usage patterns, conversions and spend is a challenge. Anodot not only tracks all essential product metrics, but also correlates between anomalies to identify all contributing factors. By understanding your metrics in context, Anodot's always-on AI alerts you only to the critical signals and sets you on the fastest solution route.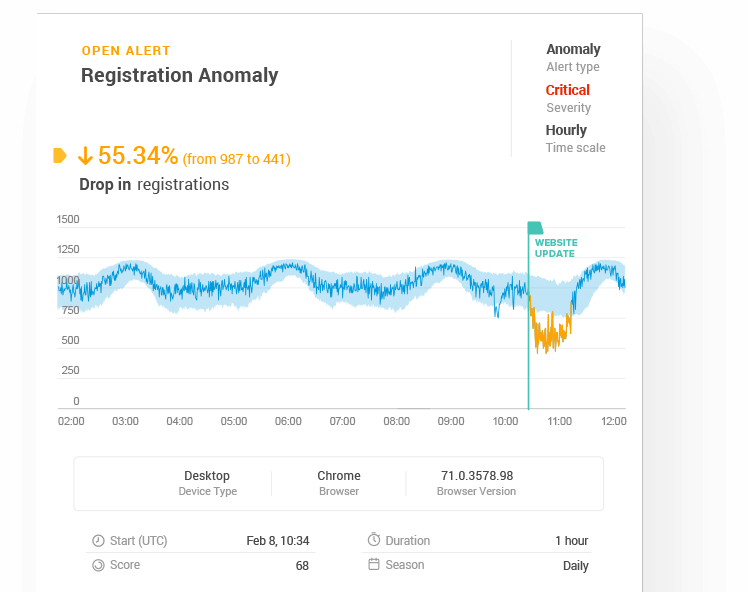 WHAT'S CAUSING SYSTEM INSTABILITIES?
Online businesses depend on running a smooth operation. Monitoring dozens of metrics across diverse platforms, operating systems and data centers, IT is responsible for mitigating any and all API errors, load time glitches, server downtime - in real time. Anodot's continuous anomaly detection across all performance indicators ensures complete coverage and minimal response time, so nothing is lost to the system's instabilities.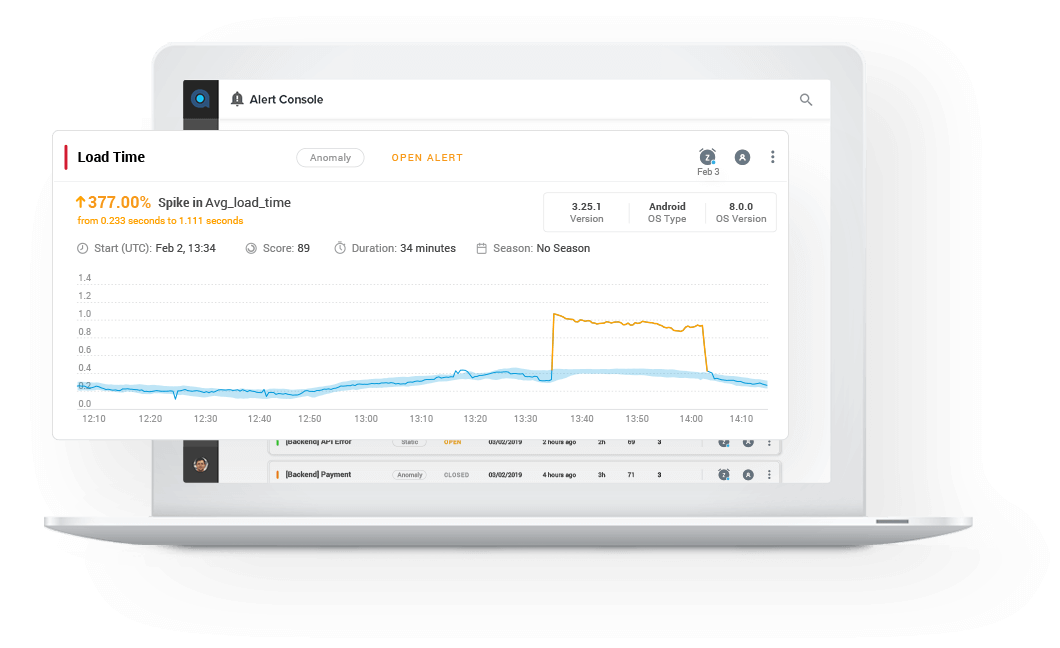 TOP ONLINE BUSINESSES MASTERING

THEIR BUSINESS WITH ANODOT
ANALYTICS SO YOU CAN
SLEEP AT NIGHT
Anodot is a full-service AI platform that monitors your data at a highly granular level - 24/7. Rest assured that if anything important happens, we will reach out.

One Ring to Rule Them All
The holistic platform collects data across all your systems and touchpoints to eliminate blind spots and provide a cohesive view.

Real-Time to the Core
Anodot monitors your metrics in real time and notifies you before issues become an issue. We supply a complete map towards shortening the root cause investigation.

No Data Scientist Needed
An intuitive interface and completely self-service UX finally puts the power of AI at your fingertips.